Zero Waste and Sustainable Shop

The Kind Store
Zero Waste and Sustainable Shop
The Kind Store
Sustainable Shopping Made Easy
At The Kind Store, we provide a wide selection of sustainable, zero-waste products sourced across the UK from independent businesses to help you reduce your environmental impact.  
We fiercely believe in finding eco-friendly and vegan products that help you live more sustainably, which is why here at The Kind Store we're committed to being a zero-waste shop, providing vegan, plastic-free and biodegradable products to all our customers.  
Discover 100+ independent and zero waste brands, offering natural, organic and cruelty free items. Our ethical gift box service known as 'The Kind Box' is one of our most popular products, but our eco friendly toiletries, sustainable skincare, natural haircare products and plastic free home cleaning selections also prove to be in high demand.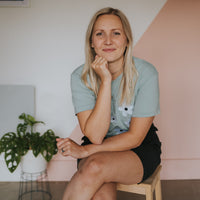 About Us, from our Founder Tash
The Kind Store is a curated selection of vegan, natural and sustainable essentials for you and your home so you can shop sustainably and live a cruelty-free lifestyle. We try and test every product in-house and stock over 100+ independent and zero waste brands. We are transparent in everything we do, post your parcels plastic free, are vegan owned and operated and donate 10% of our profits to Tower Hill Stables Animal Sanctuary.
Our Ethos